Linking Students to Careers
BUSINESS LEADERS. EDUCATORS. BRIDGE BUILDERS. YFIOB IS DEDICATED TO PROVIDING EVERY SANTA CRUZ COUNTY STUDENT WITH OPPORTUNITIES TO FORGE A PATH TO A FULFILLING AND SUCCESSFUL CAREER.
Your Future Is Our Business Response to Coronavirus
​April 3rd, 2020
Dear YFIOB and LINK partners,
Your Future Is Our Business, along with our entire community, places the health and well-being of our community above all else. School District Superintendents and the Santa Cruz County Office of Education have decided in concurrence with the Santa Cruz County Health Services Agency to close all public Santa Cruz County schools through the 2020 school year. YFIOB partners with schools throughout Santa Cruz County and accordingly, we will not be providing any in-person career exploration activities or programs. However, we will continue our radio show/podcast What To Be which is a free, valuable online resource that provides a way for students to hear an information interview with a different person each week and learn about the variety of careers that exist. We encourage those who want to be involved in our organization to sign up to be guests on the show and sharing their career knowledge by emailing whattoberadio@gmail.com. We will continue to carefully monitor the developing response to the coronavirus and make decisions in alignment with our partners, the schools and school districts. We value all that you do for our community, our youth, and we look forward to engaging you in opportunities as soon as possible.
Be well,
Mary Gaukel Forster
Executive Director
Your Future Is Our Business
Want to help youth?
Sign up to be a guest on our radio show/podcast, What To Be ! 
We conduct informational interviews with adults to learn about their careers.
40+ episodes available (what-to-be.pinecast.co) or tune in on Sundays at 7pm at 90.7FM KSQD Santa Cruz.
Contact
whattoberadio@gmail.com
if you have questions, comments, or requests for future guests we should interview!
 Schedule an interview here:
https://calendly.com/linksantacruz/whattobe
and our team will follow up with additional information!
19th Annual Business and Education Luncheon
OFFICIAL STATEMENT FROM YOUR FUTURE IS OUR BUSINESS
In response to growing concerns regarding COVID-19, Coronavirus, and official guidance from the Santa Cruz County Public Health, we are devastated to announce that Your Future Is Our Business' 19th Annual Business and Education Luncheon scheduled for Friday, March 13th, 2020 has been canceled.
Santa Cruz County Public Health advises "canceling large in-person meetings and conferences of about 50 people or more with prolonged close contact". This decision was made in consultation with the California Department of Public Health (CDPH) and with guidance from the Centers for Disease Control (CDC), and the State of California.
The health, safety and well-being of our community is our top priority. We are committed to doing our part to help protect our staff, attendees, and community. We are now working through the ramifications of this unprecedented situation. We understand the gravity of the situation for all guests, vendors, students, educators, and other community partners that planned on attending.  
Although our March Luncheon event will not take place this year, we will continue to strive toward our mission of helping students to discover a successful and fulfilling career in their future.  We will be sending out a newsletter to announce and honor the scholarship winners. Please be checking our website to view the excellent scholarship winner applications and Public Service Announcement Video created by Santa Cruz County students.  YFIOB is grateful to partner with a community that gives such strong support to our students as they explore their futures.
2020 SCHOLARSHIP RECIPIENTS
Jaqueline Rodriguez-Villagran, Career and Technical Education Scholarship
Teresa Marina Hurtado-Tyner, Career and Technical Education Scholarship
Abigail Monroy, Career and Technical Education Scholarship
Lizeth Calederon, Career and Technical Education Scholarship
Issac Lincoln, Alan Stormes Memorial Scholarship
Freya Cranston, Ralph Peduto Memorial Scholarship
Josue Vega-Jungo, Rick Gaukel Memorial Scholarship
Jaxon Feasel, Defib This Scholarship
Eve Cunningham, Defib This Scholarship
(Click on the images below to zoom and view each page more closely)
Defib This Scholarship Video Winner 2020, Eve Cunningham
Luncheon 2020 CTE Public Service Announcement Video Winner
Student: Bodie   Teacher: Nehal Pfieffer, Biotechnology
Thank You To Our Incredible Sponsors!
Kristy Stormes
Winston George Whittaker Les Forster
Mary Gaukel Forster
Thank You To Our Incredible Donors!
Janet Stormes
Progressive Benefit Group
Ernestine Jensen
Cary Cheng
Jim Bland
CTE Biotechnology Instructor, Nehal Pfeiffer
Here is a quick glance at our numbers on how we are making an impact to students and the community.
Students served every year
We provide work-based learning opportunities like expos, panels, guest speakers and more to elementary, middle, and high school students as well as internships for post-secondary students. Students get to explore a variety of career options and interact with professionals currently working in the industry. Our goal is to provide real-world exposure and connect youth to adults who can assist youth with finding their path. Nothing is more valuable than hands-on experience.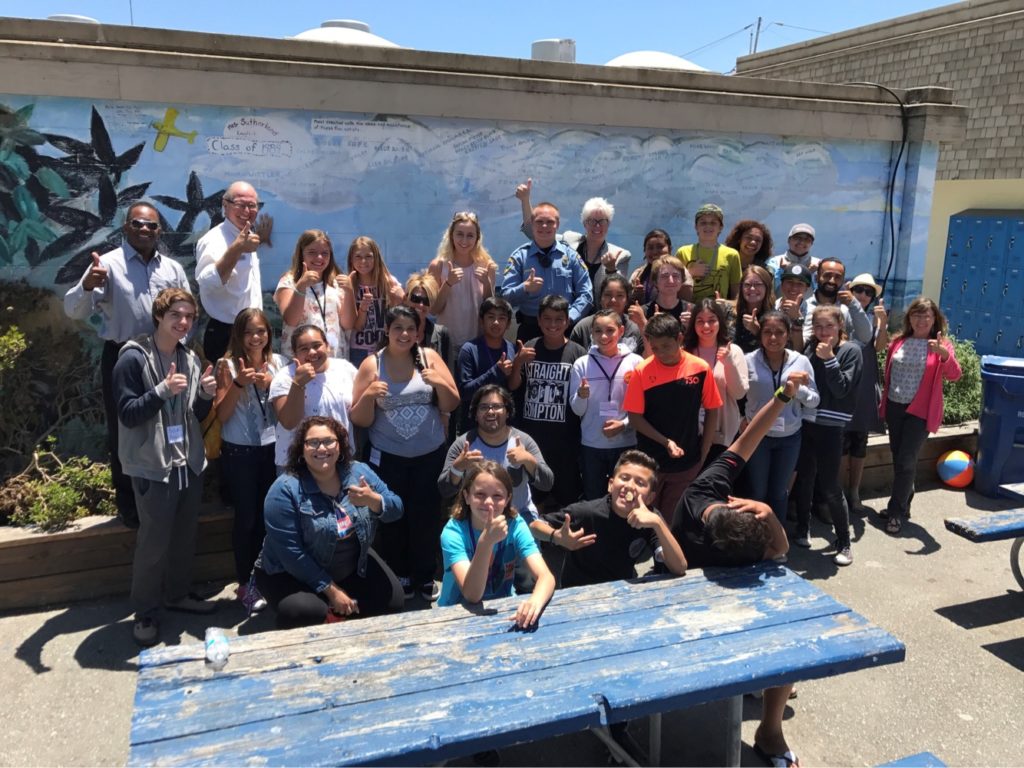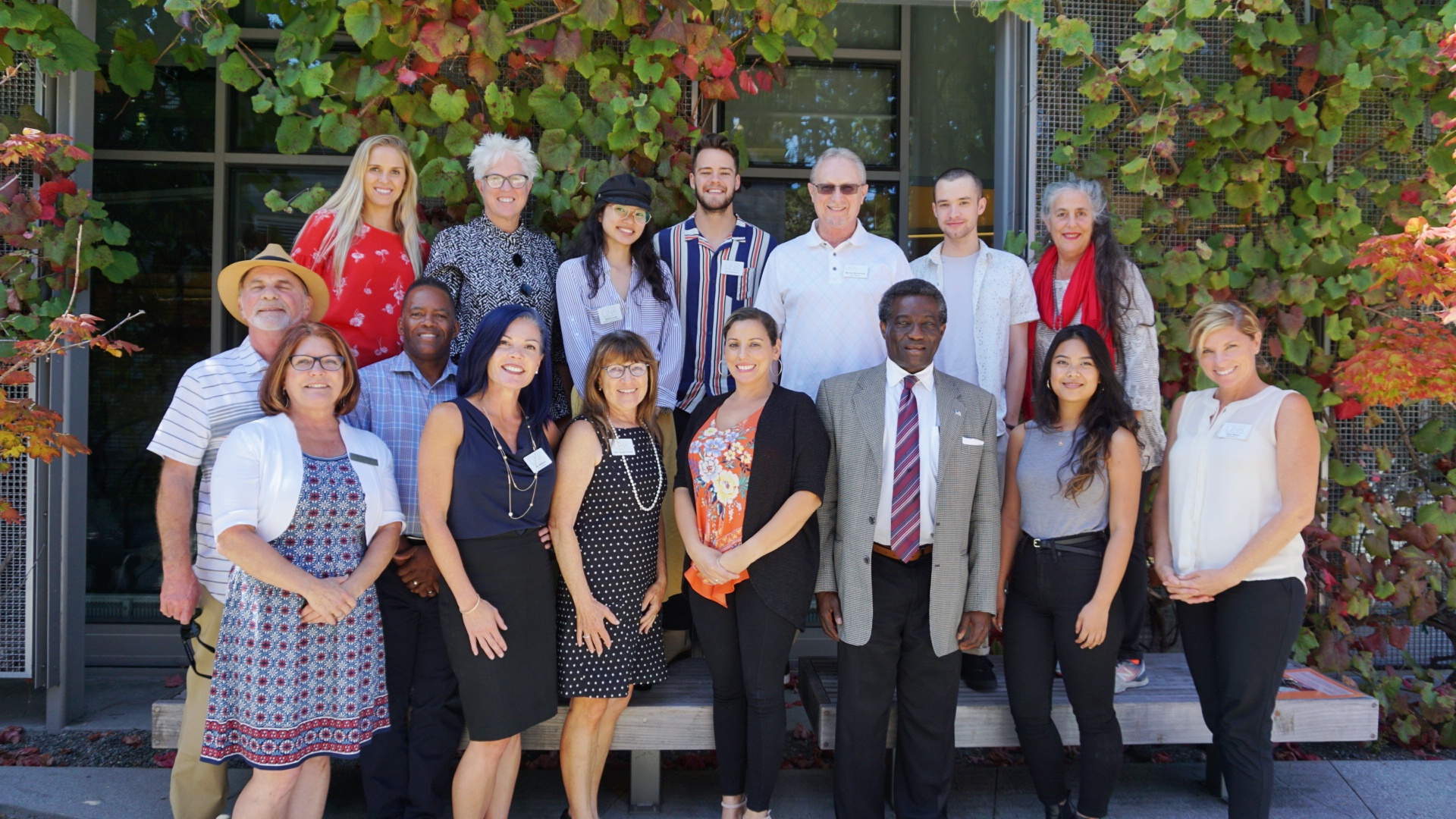 Our goal is to provide every Santa Cruz County student with opportunities to discover a fulfilling and successful career. In the modern, shifting workplace, students need to make informed decisions that empower them to forge careers. We bring schools and businesses together to support students in becoming Santa Cruz County's next generation of workers. It's all about providing young people clear direction in their lives.
Our Sponsors and Partners
"I joined YFIOB because I want to pay it forward - I proudly stand on the shoulders of caring adults whom joined my parents in mentoring, guiding, and empowering me to tap into my greatest potential. I know what it's like to be connected to your community because caring adults provided an authentic space for you to use your voice and talents to make lasting change. YFIOB gives me the opportunity to be the encouraging leader cheering for our Santa Cruz County youth. I encourage young people to listen to their passion and follow it – they are the authors of their future plans and goals, be grounded in who you are and write your story!"
"THANK YOU SO MUCH!! The career panel was definitely a success and a refreshing break from the norm for my staff and students. I really appreciate everyone's time and energy on this. Malina thank you so much for organizing. We would like to arrange at least 2 panels for next year! You guys are awesome."
"Our community is blessed with the only business and educational partner providing work based learning opportunities for students that I am aware of. I have had the pleasure of participating in YFIOB events since 2008 and have served on the Board for many years. All of the YFIOB Board members I have worked with have worked with have been enthusiastic and active participants. In my 12 year history with YFIOB, I have seen several Board Presidents bring their unique leadership to the organization but Mary has taken this program to another level. Her development of young adult engagement in the program was the clear direction the program needed. One of the pillars of a strong career and technical education program is that every student participates in an active work based learning program. YFIOB should be the leader in this area for all students in Santa Cruz County."