Linking Students to Careers
BUSINESS LEADERS. EDUCATORS. BRIDGE BUILDERS. YFIOB IS DEDICATED TO PROVIDING EVERY SANTA CRUZ COUNTY STUDENT WITH OPPORTUNITIES TO FORGE A PATH TO A FULFILLING AND SUCCESSFUL CAREER.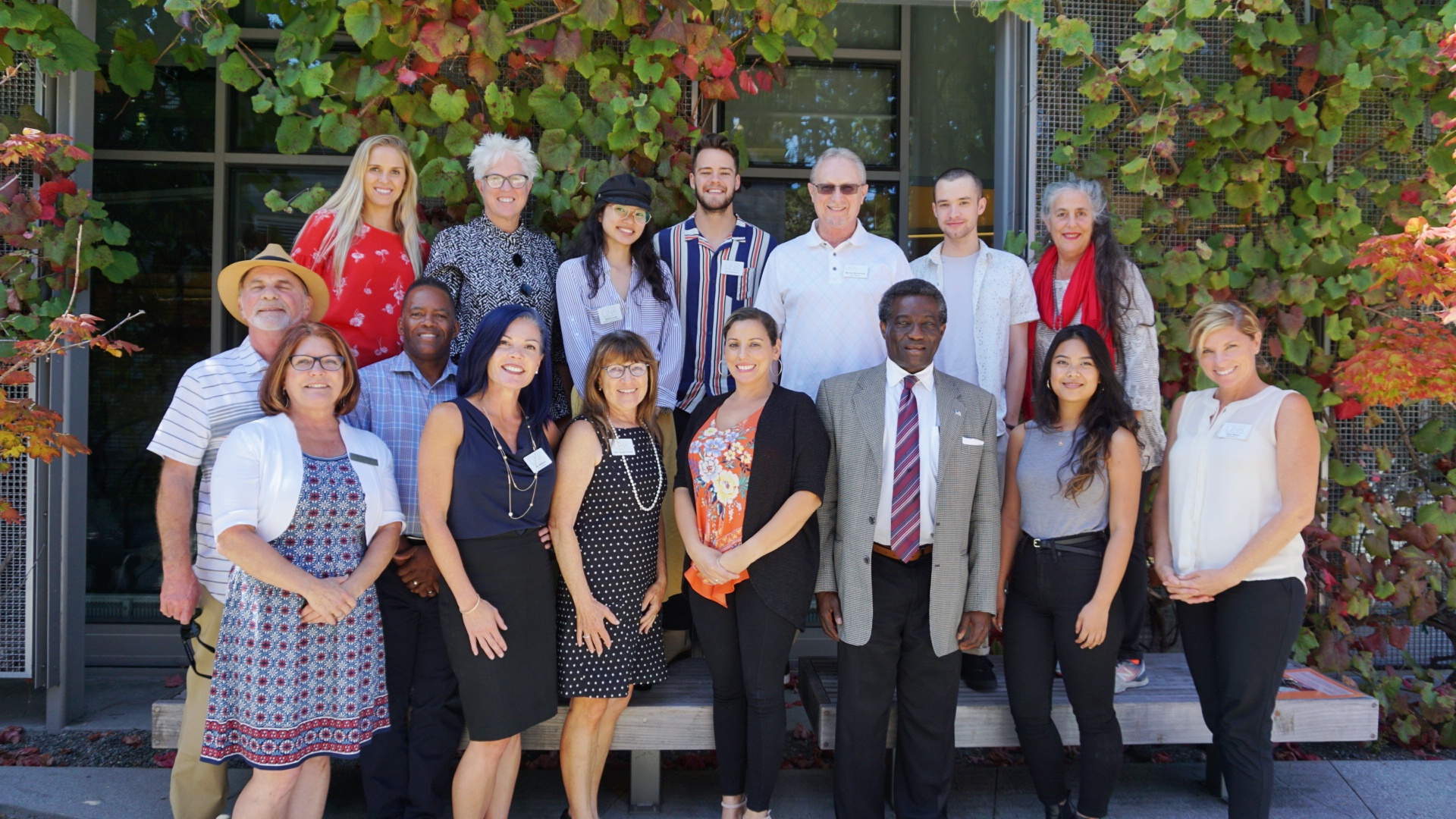 Our mission is to provide every Santa Cruz County student with opportunities to discover a fulfilling and successful career. In the modern, shifting workplace, students need to make informed decisions that empower them to forge careers. We bring schools and businesses together to support students in becoming Santa Cruz County's next generation of workers. It's all about providing young people clear direction in their lives.
We provide work-based learning opportunities like expos, panels, guest speakers and more to elementary, middle, and high school students as well as internships for post-secondary students. Students get to explore a variety of career options and interact with professionals currently working in the industry. We provide real-world exposure and connect youth to adults who can assist youth with finding their path. Nothing is more valuable than hands-on experience.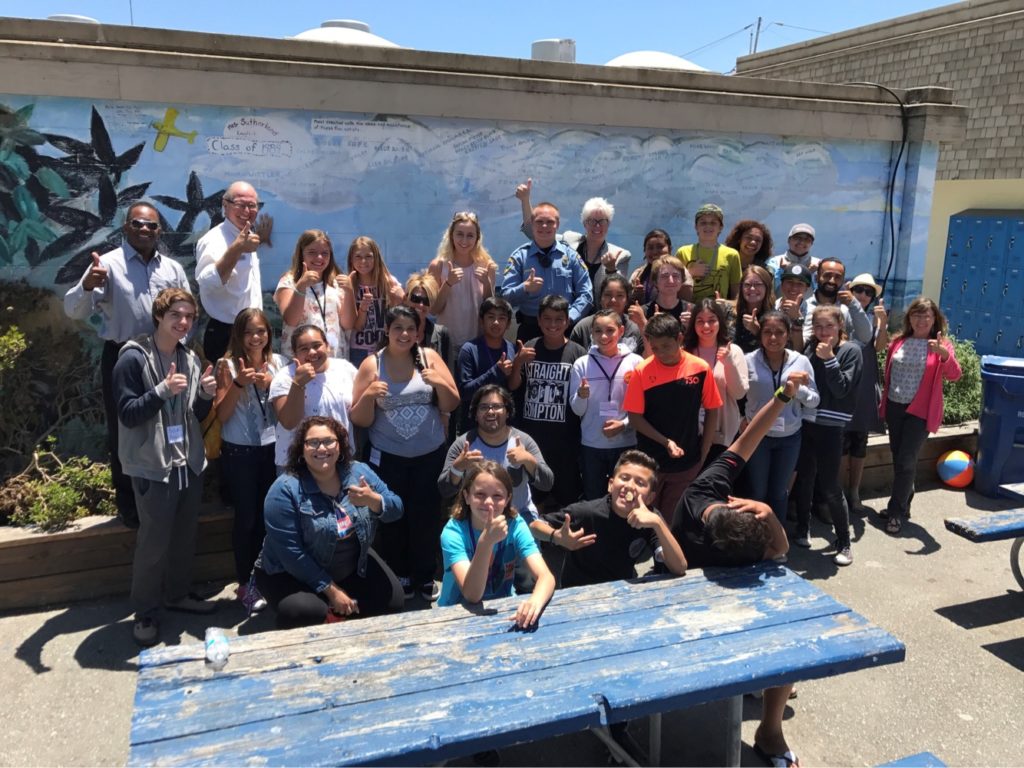 Not every student has access to a network of connections, awareness of opportunities, or the resources they need. We know that young people struggle with figuring out what they want to do for their future, networking, and gaining the experience necessary to get a job and get their career started. We bridge the gap between education and the real world by exposing them to a variety of careers, introducing youth to new career sectors, and developing partnerships with educators, employers, and community members. We know that when youth can see a place for themselves in the world and have a meaningful, positive support system, they will believe in themselves, and fight for a better future for all. Our goal is to bring opportunities and programs to schools to reduce barriers such as transportation and increase access and awareness of the possibilities that exist.
Press Release: YFIOB Executive Director Annouces Departure
On behalf of Your Future Is Our Business, we want to share the news that Malina Long will be leaving her role as the Executive Director of Your Future Is Our Business effective July 28th.
"I'm incredibly proud of what we've been able to accomplish during my time with Your Future Is Our Business and to have had the honor of leading the organization during the pandemic. When I joined the organization as an intern, I was immediately provided with several opportunities to grow and improve the organization and in return, I was also able to expand my skills and grow personally and professionally. I've made more connections with community members and gained more leadership, management, and coordination skills than I ever could have imagined. I accomplished, learned, and experienced so much and enjoyed passing on knowledge to our interns. I am forever grateful for all the community members, businesses, and professionals I have had been able to discover and develop relationships with. As I depart, I am confident in the organization, the board of directors, and the structure and systems that have been put in place and am eager to see who will take the organization to the next level. I will forever be a supporter of the work and am thankful for all the support the board and staff have provided me with. I will never forget the connections that have been made," stated Malina Long.
The Board of Directors of Your Future Is Our Business is seeking to hire an Executive Director (ED) who will have overall strategic and operational responsibility for YFIOB's staff, programs, sustainability, and execution of its mission. The ED will lead, organize and motivate a small, energetic team of staff and interns and board with a strong focus on carrying out its mission of helping youth in Santa Cruz County explore and discover successful and fulfilling careers. Above all, the ED must have a strong vision and passion for connecting and providing youth with work-based learning, career exploration activities, and resources.
To learn more and apply go to: https://www.indeed.com/job/executive-director-0575298f32b0fd24
20th Annual Education/Business Luncheon
We hosted our 20th Annual Education/Business luncheon on April 22nd, 2021 from 12-1pm virtually via Zoom.  During our luncheon, we recognized and celebrated all the community partners and educators who have dedicated their time to providing work-based learning opportunities and helped students explore careers. In addition, Culinary Arts instructor Andrea Mollenauer shared some incredible ways she and her class were able to innovate during the pandemic. Lastly, we also awarded scholarships and had a few scholarship recipients join us to share their stories. If you missed it, check out the recording below!
Looking for information on last year's luncheon? Follow this link.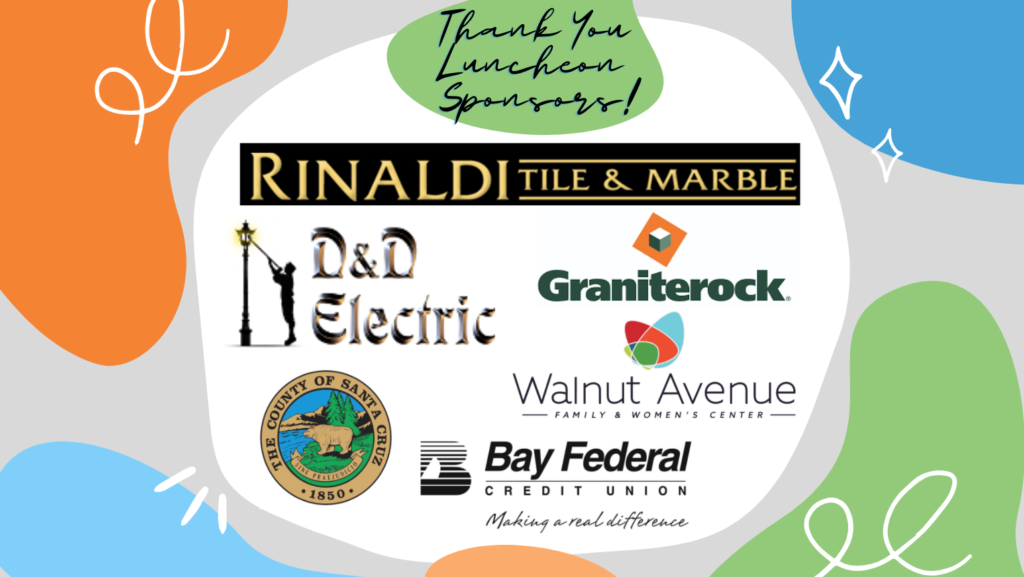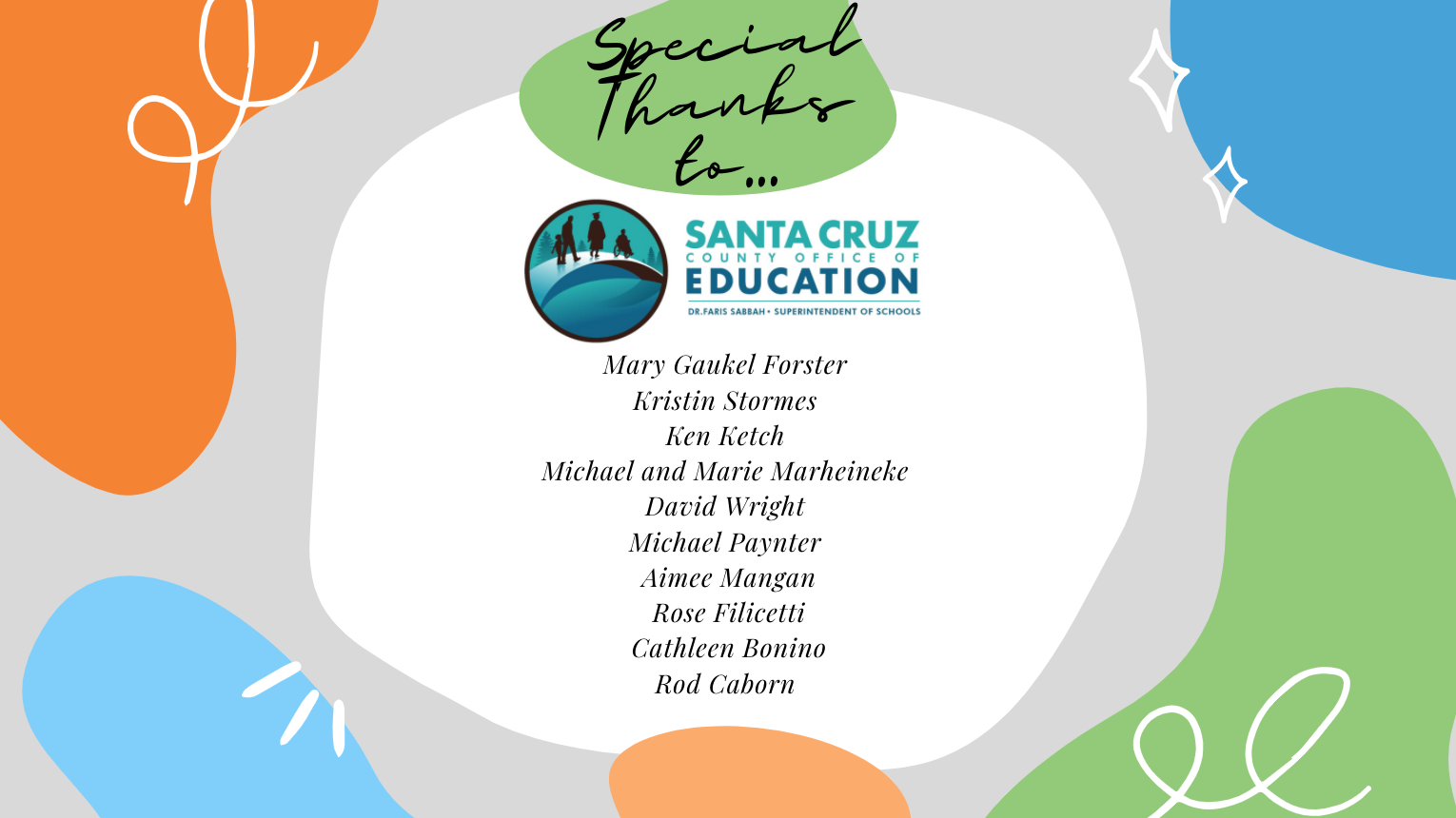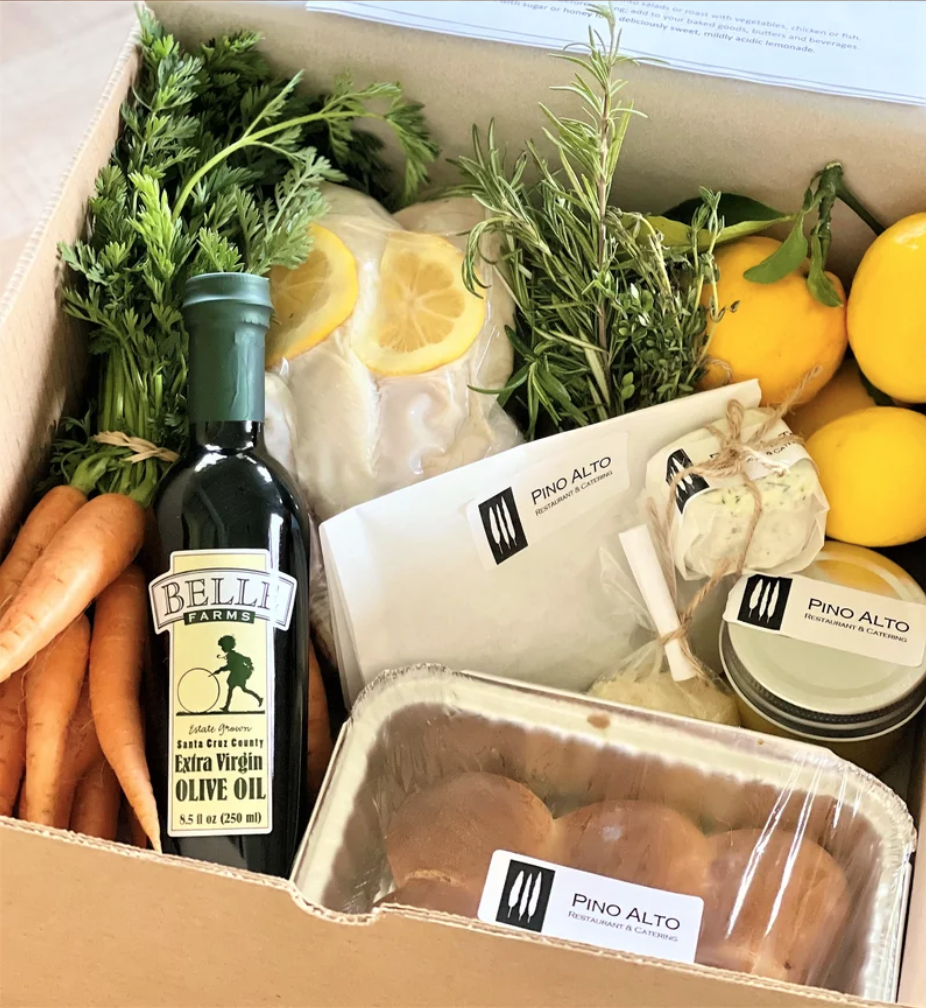 Culinary Arts Teacher Innovates Class During Pandemic
Chef Andrea Mollenauer has been a food entrepreneur in Santa Cruz County for many years. She is the owner of Lifestyle Culinary Arts catering company as well as the founder of the Food Lounge, an incubator kitchen located in downtown Santa Cruz which features a cafe, occasional pop up marketplace, music and art events, beer and wine tastings, and more.She uses this site for the Santa Cruz County Office of Education's Career and Technical Education's advanced culinary arts courses which she has taught for 13 years. She is also a culinary arts instructor for Cabrillo College. Through her work, Andrea has helped launch many local, artisanal food businesses such as Full Steam Dumpling. Andrea and her students prepare and serve meals at YFIOB's Annual luncheons. In a nutshell, she is a veritable culinary icon! 
At the start of the pandemic, Andrea quickly adapted her classroom by providing culinary kits consisting of a variety of essential culinary tools for her students to check out and take home. She also arranged weekly ingredient pickup locations so that students could continue to make their culinary creations safe at home. 
Andrea also innovated Cabrillo College's student run restaurant one step further by providing take out options, and recently just launched a weekly Culinary Market Box which are a unique, weekly changing selection of student made products, local produce, treats, and a suggested recipe. If you are interested in supporting Andrea's Culinary Arts students, head to the Pino Alto Restaurant website and donate, order some delicious takeout, or purchase a Culinary Market Box!
Here is a quick glance at our numbers on how we are making an impact to students and the community.
"Links" Career Experience Providers
Students served every year
Commitment to Racial and Social Equity and Inclusion
Your Future Is Our Business is committed to achieving racial and social equity through diversity and strives to establish a climate that welcomes, celebrates, and promotes respect for all members in our community. We value all qualities that make each individual who they are and we encourage every person to bring their unique perspective and experience to advance our mission of helping every student explore and find a career that is right for them. We are committed to partnering up with organizations in our community to pool resources and expand program offerings to underrepresented members. A diverse, inclusive, and equitable workplace is one where all employees and volunteers, whatever their gender, race, ethnicity, national origin, age, sexual orientation or identity, education or disability, is seen, valued, and respected. We are committed to a nondiscriminatory approach and provide equal opportunity for employment and advancement in our organization. We commit to using these practices for our organization and holding our communities and partners to the same standard.
Our Sponsors and Partners
"I joined YFIOB because I want to pay it forward - I proudly stand on the shoulders of caring adults whom joined my parents in mentoring, guiding, and empowering me to tap into my greatest potential. I know what it's like to be connected to your community because caring adults provided an authentic space for you to use your voice and talents to make lasting change. YFIOB gives me the opportunity to be the encouraging leader cheering for our Santa Cruz County youth. I encourage young people to listen to their passion and follow it – they are the authors of their future plans and goals, be grounded in who you are and write your story!"
"THANK YOU SO MUCH!! The career panel was definitely a success and a refreshing break from the norm for my staff and students. I really appreciate everyone's time and energy on this. Malina thank you so much for organizing. We would like to arrange at least 2 panels for next year! You guys are awesome."
"Our community is blessed with the only business and educational partner providing work based learning opportunities for students that I am aware of. I have had the pleasure of participating in YFIOB events since 2008 and have served on the Board for many years. All of the YFIOB Board members I have worked with have worked with have been enthusiastic and active participants. In my 12 year history with YFIOB, I have seen several Board Presidents bring their unique leadership to the organization but Mary has taken this program to another level. Her development of young adult engagement in the program was the clear direction the program needed. One of the pillars of a strong career and technical education program is that every student participates in an active work based learning program. YFIOB should be the leader in this area for all students in Santa Cruz County."