Your Future Is Our Business was formed by members of the Santa Cruz Chamber of Commerce education committee in 1993. YFIOB became a non-profit shortly after and ever since, our mission has been to provide every Santa Cruz County student with opportunities to discover a fulfilling and successful career. In the modern, shifting workplace, students need to make informed decisions that empower them to forge careers. We bring schools and businesses together to support students in becoming Santa Cruz County's next generation of workers. It's all about providing young people clear direction in their lives.
We implement work-based learning, the educational strategy providing students with real-life experiences and the opportunity to improve their academic and technical skills while developing their employability. Our work includes building a countywide network of community leaders and businesses who see the talent and potential in our students. With this incredible support, we host monthly career panels and expos at various schools, ranging from K-12th grade. Students receive a real-world setting along with practical advice on planning a career path. We are fully staffed by post-secondary interns, supervised by an executive director, all coordinating together to successfully run a non-profit organization.

YFIOB Staff and Board Members
Yvette Lopez Brooks (she/her)
Yvette Brooks is from San Jose, CA and the first Latina Mayor for the City of Capitola.  In 2006 Yvette, received a Bachelor of Arts in Sociology and a minor in Education from the University of Santa Cruz. Yvette is a wife and proud mother.
Yvette has dedicated nearly her entire life to youth in the community. She previously worked at the Santa Cruz County Office of Education for nearly 15 years and since her tenure on City Council,  has created strong policy with a focus on equity. She successfully created a Code of Conduct, allocated funding for Anti Bias training for Council Members and Staff and banned the sales of flavored tobacco products.
Yvette currently serves as a member on the Monterey Bay National Marine Sanctuary Foundation,   Executive  Board of Directors for the  League of Cities, LAFCO, Capitola's Finance Advisory Council,  The Children's Network,  Childhood Advisory Council and the Central Coast Early Childhood Advocacy Network.   As a policy maker, Yvette is committed to building a safe and healthy community.
Jesse Gonzalez (he/him/his) 
Jesse Gonzalez holds an undergraduate degree in Global Economics and Latin American and Latino Studies from the University of California, Santa Cruz. While as an undergraduate student, I was heavily involved with my university's student-led organizations as well as solidarity collectives within Latin America. I was born and raised in Los Angeles, CA but I continue to visit my family in both Jalisco and Guerrero, Mexico.
I'm eager to meet YFIOB staff members and I hope to provide my own academic and wide range of professional knowledge to create a unique internship experience while working remotely. I hope to aid the organization and create meaningful programming and working-based learning experiences for students. In my spare time, I really enjoy the following: going to the gym, reading super dense academic books, journaling/doodling, and creature sculpting.
Kim Espinosa (she/hers)
I was born and raised in Santa Cruz along with my parents.  I graduated from Soquel High School where I volunteered and worked for the Live Oak School District for over 20 years.  I recently retired from LOSD and am currently working with Your Future Is Our Business and as a bookkeeper for Sea to Sky Farm. I've been married for 30 years, I have two grown children, 1 cat and a new puppy we just adopted.
Patrick Harte (he/his)
I was born and raised in Santa Cruz County. I am a lover of most outdoor activities, whether it be in the ocean or in the mountains. A big part of my life over the past 20 years has been bicycles, whether it was racing downhill early on to riding a gravel bike these days. I am back in school after graduating from Soquel High a long time ago and I'm so grateful to be back in academia. I am pursuing a degree in Environmental Science from UCSC with an emphasis on joining UCSC's Science Communication program. I joined Ksquid at the beginning of the summer as an intern and it has been awesome! I have enjoyed producing a couple of radio features, DJing a music show, I've conducted interviews surrounding the fires and on election night, as well as guest hosting The Cutting Edge Show. I am thankful for the opportunity to join what sounds like a fabulous program and group of people with Your Future Is Our Business as the new host for the What To Be radio show. I look forward to interviewing some great people and helping grow this organization.
Mary Gaukel Forster (she/her)
Mary has spent 40 years as a distinguished educator and administrator, a career in which she regularly went above and beyond to help English learners and continuation schools within K-12. She has served as principal at a variety of schools in Santa Cruz County and was Executive Director of YFIOB from 2015-2019. She received Red Cross Central Coast Educator Hero Award in 2018 and continues to stay involved in the community. She is currently in charge of Educational Partnerships with YFIOB, is a CASA advocate, and busy grandma/teacher to her grandkids.
- Hover over images to see more details
David Wright 
David Wright is the VP of Operations at Elements Manufacturing in Santa Cruz. He has a Master's Degree in Public Administration from San Diego State University and a BA from the University of the Pacific. He's bilingual Spanish and a Rotary International Scholar.
Dave is a co-founder of Santa Cruz County Friends of the Rail & Trail and served on their board of directors until December 2015. Other nonprofit work has included CEO of the Santa Cruz Chapter of the American Red Cross, Executive Director of SLV Recycling and volunteer with Amigos de las Americas. In his spare time, Dave plays the guitar, teaches at Cabrillo College, and does welding and millwork projects. He and his wife have two children and have lived in Santa Cruz County since 1991.
Carolyn Auman
Carolyn was born in Fort Benning, GA (a military base).  Her family moved around but settled in Northern California for her middle school and high school years. Carolyn attended Carondelet High School in Concord and progressed to the University of Oregon where she earned a B.A. in Telecommunications. She also holds Executive MBA Certificate from University of California,  Davis and Project Management Certificate from the University of California, Davis Extension. Carolyn has worked in the legal, data storage and telecommunications arenas and is presently a Strategic Channel Account Manager for Poly (formerly Plantronics). Carolyn is part of Poly's Santa Cruz County of Education Joint Explorer Stem Program and Scotts Valley High School Parent Club. Carolyn joined Your Future Is Our Business as a board member in September 2016 because YFIOB's vision to connect kids with opportunities and paths provides her the chance to help the Santa Cruz Youth in a lifelong journey. 
"Career advice tip for youth: Show up and be present.  It can make all the difference."
Winston Whittaker
Winston George Anthoney Whittaker was born in Montego Bay, Jamaica, a member of the British Commonwealth of Nations, in the Caribbean Islands. Winston and his sister Angela were brought to New York City, NY, to live with their mother, already a Citizen of the United States of America and were raised by their uncle, an architect, and an aunt, a devout Christian. Winston was educated in Architecture formally, in New York City, with Special Design Studies in Rome, Italy, and a Thesis in Mexico. Winston also has training and education as an Instructor in Okinawa Shaolin Karate-Jutsu, with over forty years of Special Studies in Okinawa, Japan, and all over the world. Many of his students in Karate-Jutsu, also became clients in Architecture, and many of his clients and their children, also become his students in Karate-Jutsu. Winston's architectural designs, and drawings, have been celebrated and published, in Architectural Magazines, Interiors, several books, and New York City Newspapers. Winston has written two books about these two Disciplines which dictates the philosophy with which he lives his life. Today he lives bi-coastally, in New York City, and at his home base in Santa Cruz, CA, where his two lovely daughters were born.
Murry Schekman
Murry Schekman was born in Minneapolis, Minnesota and moved to Southern California with his father when he was 6 so he didn't have to shovel snow in the winter.  Murry has held several careers such as being a teacher, counselor, admin and part time teacher at San Jose State University in 2004. Murry began full time teaching after retiring from the world of K-12 education in 2015.  Murry earned his Masters in Education Leadership and Counselor Education as well as the credentials and is now teaching at San Jose State University. He serves on the board of the Elkhorn Slough Foundation and is also a member of the Rotary Club of Watsonville and joined Your Future Is Our Business four years ago because of his commitment to Your Future Is Our Business. 
What career advice or tip(s) do you have for young people ""Be clear on what you want and where it is!"
Amy Nama
Amy was born in Santa Clara, California, and lived in San Jose, California until she was 3 three years old. At fifteen, Amy began attending Santa Cruz High and graduated from SHS in 1990 where she then continued her education at Cabrillo College and then transferred to San Diego State University. Amy studied Early Childhood Education in college and worked for After School Daycare in the before and after school daycare program as a teacher working with K-6 grade children. After college, Amy became a Recruiter for the local staffing company Express Professionals where she met and husband Jeremy, a certified arborist. Amy and Jeremy started to start a tree service company, Nature First Tree Care in partnership with another couple that has been successfully acquired by Davey Tree. After the acquisition of their business, Amy became a contractor with Central California Alliance for Health working in recruitment. Amy currently works at Graniterock as the Environmental Services Administrator. Before working at Graniterock, Amy worked in the Small Business Development Center at Cabrillo College which provides free advising to small business owners in Santa Cruz County. Amy is a continuous learner who received her notary certification last year and is currently enrolled in Spanish and a business class at Cabrillo, to become bi-lingual by the end of 2020. Amy joined YFIOB in December of 2019 and feels passionate about helping youth and this organization aligns with her ability to help support them with their career paths.
"My advice for young people is to use the resources available to help you on your journey to finding the career you love. Reach out to your counselors for advice and do the work needed to get you to your goals. Share your goals with a friend, they can help you keep them."
Aki Williams
Aki Williams was born in Southern California to vagabond parents and spent the first ten years of her life traveling the western states of America in the backseat of her parent's car where she experienced eclectic living situations such as fishing towns, mining towns, and even an Indian reservation. Aki first moved to Santa Cruz county in 1983, and have lived here since, leaving only for schooling and internships in the East Bay and San Diego area.
Aki began her career track in healthcare through the ROP program in Santa Cruz which gave her the desire to continue her education in emergency medical services, then nursing. Since graduating from the Regents Nursing Program through the University of the State of New York at Albany, Aki has been a Flight Nurse working for California Shock Trauma Air Rescue (CALSTAR), program director with Crossover Health at Facebook where she created an onsite healthcare program on campus, and shortly afterwards, Aki founded Defib This with her husband Alex and now serves as co-owner and Chief Operations Officer, and program director with Defib This EMT Training Program at our Santa Cruz location and the Bear EMT Training Program for the pre-medical students at our EMT training program on the UC Berkeley campus. Aki joined YFIOB after attending the YFIOB awards luncheon last Spring (2019) and was immediately impressed with YFIOB's mission. She was devising her letter of intent to the Executive Director when she received an email from Mary, asking her to join! 
"My advice to young people starting out on their career rack would be: Achieve something towards your goal, every day. Research, study or planning. Forward, is a pace!"
Betsy Andersen
Born in Los Angeles, California in 1956 Betsy Miller Andersen had access to first rate art galleries and the new Los Angeles County Museum of Art at the Tar Pits throughout her youth.
The innovative UCSC campus drew her to Santa Cruz in 1973 for study in visual art  where she was fortunate to meet many mentors in art who inspire her to this day. To foster a flexible schedule and to combine her interest in food with a career after graduating, Ms. Andersen cooked in local restaurants as a chef. She launched a new kind of culinary project-personal chef where she prepared food in people's homes based on her menu plans and the clients purchasing the food. Currently, she is Executive Director of Museo Eduardo Carrillo, one of only a handful of online museums world wide, and the only artist endowed foundation in the US to represent a Mexican American artist.  She has co-developed interdisciplinary projects based on expanding student's exposure to Latinx art through personal narrative writing- The Hablamos Juntos Project. In addition, she is involved in artist legacy work by serving as a cultural executor. She accomplishes her mission by placing art in public and private collections and ensuring exposure for these artists.Ms. Andersen was honored to join the board of YFIOB because she believes in its mission to help young people connect to their potential.
"I encourage students to explore the unexpected opportunities which show up and may become their life long passion."
Emily Jacobson
Emily was born outside of LA, but largely grew up in Portland, Oregon. Emily has a dual Bachelor's degree in Economics and Intensive Psychology from UCSC. Emily has spent her entire career at Driscoll's, first starting as an intern in Training and Development in Human Resources during her senior year of college and she hired full-time as the Executive Assistant to the Senior Vice President of Global HR. She then went on to become a talent development Specialist helping to craft the companies talent programs and then managing the intern program before moving to the Netherlands to work at Driscoll's European Headquarters.  Upon returning to the U.S. in 2014, Emily switched over to the Research and Development Department where she founded the Project Management function, creating a program that was tailored to science and discovery. Emily is now the Program Manager for R&D at Driscoll's focusing on their Innovation programs and Next Generation Breeding programs. She works in the Agriculture Tech space and manages the majority of Driscoll's tech portfolios as well as their Molecular science program and strategic initiatives. Emily is also a mentor at Diamond Tech High School as well as a yoga instructor teaching at Driscoll's and occasionally local studios. Emily joined YFIOB in 2016 because she is passionate about giving our youth the practical tools they need to be successful and happy in the world. 
"There are such a wide variety of careers out there that you rarely get exposed to in school and having that knowledge could fuel your passion for learning and help you better tailor your future goals.  Have a goal, but be flexible. You never know where the adventure of life may take you.  I never thought the career I have now existed even when I was in college, and I love it so incredibly much.  Always be open to new possibilities and experiences."
Michael Marheineke
Michael was born near St. Louis, Missouri but moved to the Los Angeles area at the age 6. While attending grammar school, Michael enjoyed learning to play trumpet and singing in choirs from the age of 7. At 14, Michael left home to attend St. Francis Junior Seminary High School in Watsonville and followed the path toward priesthood for the next 13 years. Three years of that training was spent as a jr. high and high school teacher back at St. Francis. Michael received a BA in philosophy with a minor in classical languages – very useful, for all the ensuing work he did.  After changing careers, Michael worked several jobs – pest control, insurance sales, street artist, cable car driver, bus driver / recreation director / music teacher – before going on to work for Graniterock for 38+ years. Now retired, Michael does art, helps with music at the Salesian grammar school in Corralitos, and has continued to be involved in music as a church musician in several communities, the last 42 at Holy Eucharist in Corralitos where he plays guitar and leads the congregational singing. Michael joined in Sept. of 2017 and has enjoyed being involved with this organization. 
"My advice to young people would be: if you can find a field about which you are passionate, and can work in that field, amazing! Enjoy and do a good job. BUT, wherever your career takes you, try to enjoy your work, be a contributing employee, and always do more than you are asked."
Nicole Correa
Nicole was born and raised in Watsonville, CA. She started working at Bay Federal Credit Union when she was 19 years old and a teen mom to 3 year old daughter, and has been at that job ever since. Bay Federal has their own internal certification and training programs, that has allowed her to move up in her career. She has worked at every branch of Bay Federal, but is currently the AVP Branch Manager at the largest branch in Capitola. She has won multiple Branch Manager Awards, Service Excellence Award, and Sales and Service Awards.  In her spare time, she enjoys spending time with her three kids by going on walks, watching shows and movies, going to the beach, eating lots of yummy food, and just being together. Nicole joined YFIOB over 7+ years ago. 
"I feel truly blessed to work for an organization that gives back to the community and grows their employees.  I got involved with YFIOB because one of my co-workers, who was sitting on the board, was relocating to a different state. She was so passionate about YFIOB, and she thought it would be a good match for me to fill in her spot. Boy, was she right! This organization is amazing, and the students' lives that they are impacting is immeasurable. My career advice is: Look at every mistake in life as an opportunity to learn, grow, mature, and evolve. Only you, can own your destiny, so grab ahold of it and shine.
Nisha Patel
Nisha was born in London and moved to the United States at the age of 1.  She was raised in Santa Cruz and attended UCSC and later graduated from UC Davis.  As a teen, Nisha worked at the Boardwalk for Whiting's Food Concessions and later for a local Pharmacy in Aptos.  After graduating, she worked for the County Parks Department as a Recreation Leader and later for the Human Services Department as an Employment Training Specialist for the Summer Youth Program. Nisha has a Bachelor's Degree in Human Development with a minor in Sociology and Education and has been working in the human resources field for over 20 years with the County of Santa Cruz. Nisha is a certified Selection Analyst with CA State Personnel Board and is a Credentialed CA County Senior Executive with the CA State Association of Counties.  She is currently working towards her Lean Six Sigma Green Belt certification. Nisha enjoys spending time with her family and has served on the G-Ball Board (local girls basketball league) and has been an active member of the Bhartiya Cultural Association where she engages in many Indian traditional activities. Nisha joined YFIOB in 2016 to help youth explore various career opportunities especially in the government sector. Her advice to youth is "Maintain a positive outlook as you are exploring life to find the right career for yourself…build a large network to increase your resources."
Hayley Mears
Since the age of two, Hayley was raised in Santa Cruz County, attending San Lorenzo Valley High School. She worked at UC Santa Cruz for over 5 years, serving students in various positions; most notably as an undergraduate academic adviser and an internship and job placement coordinator. She also worked as a career development specialist with special education students at Santa Cruz City School District. In her current role with the Monterey Bay Economic Partnership (MBEP), as a workforce development program manager, she facilitates development of Monterey Bay Career Connect, including a local college-level internship portal, Monterey Bay Internships. She is passionate about working to develop career pathways, work-based learning opportunities, and equitable college and career options for student and young adults. Through her work at MBEP, she is also a California Stewardship Network Fellow.She obtained an M.A. in Education Counseling with a focus on career services from San Jose State University, a Bachelor of Arts in Sociology and Dramatic Art from UC Santa Barbara, and an Associate of Arts from Cabrillo College. Her commitment to workforce development in the community inspires her to serve on local advisory committees including Pajaro Valley USD Career Technical Education Advisory Committee, Cabrillo College Computer Information Systems Advisory Group, Santa Cruz Workforce Development Board Tech Career Ladders Group, and now Your Future Is Our Business as a board member in 2020."My advice for young people is to seek out informational interviews and network! Three of my career positions are from networking.  It's not as scary as it seems and can make a huge difference in your job search."
Henry Michel
Henry was born in Mexico, moved to Southern California with his family when he was 7 years old with his 5 brothers, 3 sisters, and two dogs. Henry has held several careers such as being a teacher, migrant counselor, and administrator at all levels K-12. Henry earned his Bachelor's degree from Point Loma University, his teaching credential at Bethany College, and his Masters in Education Leadership as well as the credentials from San Jose State University. He received a Fulbright Scholarship in 2008. Henry is passionate about helping students and adults explore their passions and turning them into careers. Henry is aware of the importance of work-based learning opportunities for CTE. He is excited and committed to the partnership with Your Future Is Our Business to make sure we offer the best opportunities to the students in our community. "My advice to young people is to find a career that you are passionate about. Have a clear vision of where you want to go and get after it. One of my favorite quotes "If you are doing what you love, you never have to work a day in your life".
Gerlinde Brady
Coming Soon
Shareen Bell
Stacey Smith
Chris McGriff
David Weiss
Tish Denevan: Former Community Employment Coordinator, Santa Cruz Seaside Company
Mark Hodges: Former Senior Director of The Santa Cruz County Career and Technical Education Partnership
Keisha Frost: CEO United Way of Santa Cruz County
Alan Stormes: Founder Elements Manufacturing Inc.,
Ralph Peduto
More names coming soon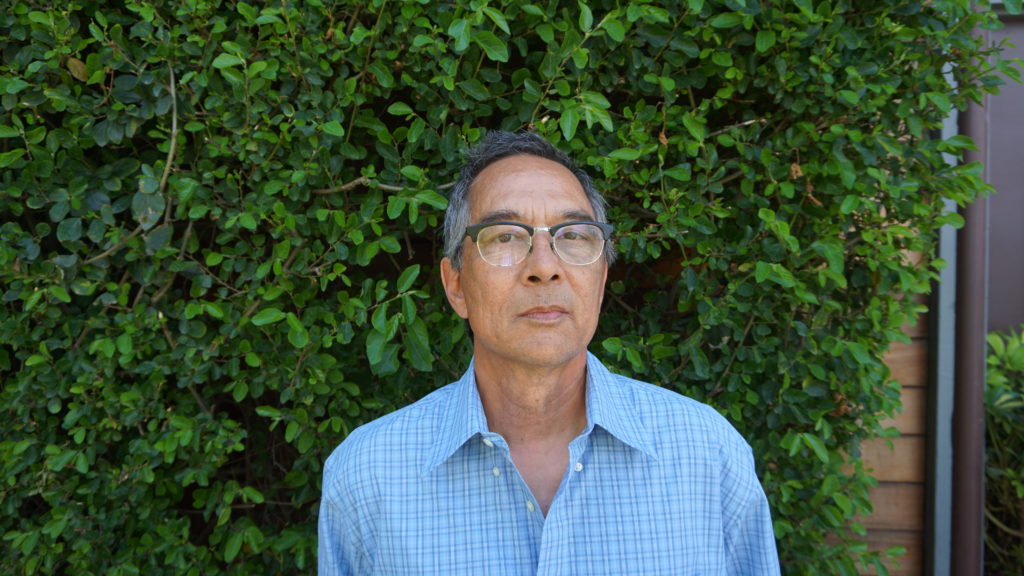 Alan Stormes, 1957 - 2019
Alan Stormes was a quiet, kind, and generous board member. Alan was always behind the scenes, looking for ways to help youth find their path and offering opportunities for youth to learn more about careers in the manufacturing sector. He gave tours of his company, Elements Manufacturing, to youth in order for them to learn more about commercial millwork and manufacturing. Read more about Alan below:
Alan Osama Stormes passed away on July 14, 2019 after a brief illness. He will forever be remembered by his family, friends and coworkers for his brilliant intellect, friendly demeanor, energetic work ethic, generous spirit and irreverent humor. Alan was born in Redland, California on August 16, 1957. He loved cars, airplanes, machines and, above all, woodworking. After graduating from San Diego State University he went on to form Elements Manufacturing in Santa Cruz, California. Alan's knowledge of machines, computers and construction enabled him to build a company of over 30 employees and hundreds of business partners that all work together providing commercial millwork to Silicon Valley businesses. In 2002, Alan met the love of his life, Kristy. Together they cared for one another, their family members and the many people in the community who came to trust and depend on them for guidance, love, friendship and support. To many of us, Alan was more than a friend or a coworker, he was a teacher. We sought his help, his ideas and his guidance on everything from business to manufacturing to life in general. In addition to building and teaching complex projects, Alan loved to fly small airplanes. In recent years he learned to fly gliders and piloted as an active member of the Hollister Gliding Club.
- Hover over images to see more details